Multipure Independent Distributor #424611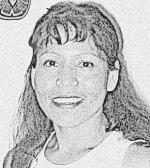 OUR HOME BUSINESS: MULTIPURE
This is how we make money while helping people stay healthy with clean healthy water that Multipure water filter systems provide for you and your family!

Hi, my name is Yolanda and I am a simply a fellow consumer who got tired of buying and lugging around big heavy plastic bottles of water. And we were spending $30-40/month on it! I also was afraid of what might be in that water, because I could not find any real guarantees that the various bottled water or water vending companies were selling clean, safe water. (See my page on "What's wrong with bottled water and vending machine water?")
This site is about how to choose the best water filter to get the healthiest, best tasting drinking water. We also have some reviews and comparisons to help you see how various popular filters are rated by consumers like you and how they stack up against Multipure (sometimes written as "Multi-pure on old web sites or forums"). We give facts and figures to show you why Multipure is the best water filter, because we would not expect you to take our word for it. The only reason we sell these filters is because we did our research and we found them to be the best water filter on the market. If that were not the case I would be selling another brand!
I also wanted to stop contributing to the pollution caused by plastic bottles.

So I began looking into water filters and I had never seen such a crazy amount of products, all claiming to be the best (some very dishonestly so)! Most didn't give facts about exactly what their filters did, and some who did, didn't have much of anything to back it up with.
Then I heard about the NSF and that helped narrow it down. But even there, they won't tell you flat out "This one is the best", or "This one filters out the most chemicals". They just give you stats on each filter you search for that they have in their database, and you have to do the comparing for yourself.
Basically, I studied dozens of NSF reports and finally came upon Multipure. I looked at their web site, found it to be very straight-forward and factual, and as I learned more about them I realized that the Multipure company is the best water filter company out there.
I bought a Multipure filter and was very impressed with the quality, ease of installation and taste of the water - and that is saying something because I could never drink my tap water before! Ecchh! Now it tastes better than any bottled water I ever bought! It's really kind of amazing!
I wanted to help others find their way through the maze of figuring out what is the best water filter, so I built this web site and started this home business.
I then became a Multipure Distributor so I could offer their filters at a substantial discount, and thus this web site was born! As you can probably tell I am not a salesperson. I have never sold anything in my life, except when I had to sell my car and get a new one. ;) But if I can help people by sharing my research, and if it leads to them drinking more healthy water, while at the same time helping reduce the pollution of the Earth, then I figure that is a good thing!
We see come-ons about making money at home all the time on the internet and in magazines. Most of these are a rip off, promising you'll get rich quick if only you'll send them $99 or something like that. Multipure is not like that. Multipure is a legitimate home business and it only costs you $15 to sign up to sell the best water filters on the market! (After August 30, 2012 it goes up to $75 for the introductory distributor package, but that's still a great bargan!)
You won't get rich quick with this business! But you can make money to help you take that next vacation or help put your children through school, and it's not hard at all. If you like talking with people and sharing a great product that will contribute to their family's health, then you can sell Multipure filters - the best water filters available anywhere, bar none - just like me!

Contact Us! Any and all questions are welcome!
You can write me at:
whatsthebestwaterfilter at yahoo dotc om

Just copy and paste: whatsthebestwaterfilter then add the @ sign then yahoo.com into your email program TO field. Sorry -I am writing it this way on the page to avoid getting tons of spam!
If you have general questions about the filters please write me and ask. If you need an immediate answer though try calling me at 3107427900, and if I am not there to answer, I'll return your call as soon as I get back. You can also get almost any question answered at the Multipure Corporate line: 1-800-622-9208 during weekday business hours.
Remember if you do order a unit by phone (or by net) use my DISCOUNT CODES for the best discount available anywhere:
424611-disc for anything except the Aquaperform, and
424611-disc2 for the Aquaperform.
It is my hope that everyone will get off the plastic bottle habit and Go Green by using a filter that is certified by NSF to reduce the widest range of contaminants, for your health and for the health of Mother Earth!
Thanks! And good health to you! We hope you have learned something about what's the best water filter for you!