Yolanda White, Authorized Multipure Independent Distributor #424611
A MULTIPURE WATER FILTER IS THE BEST WATER FILTER YOU CAN BUY. PERIOD.
OUR NSF CERTIFICATION PROVES WE ARE THE BEST!
NEW THIS MONTH!
GET A MULTIPURE DISCOUNT CODE
AND GET 5% ON ANY WATER FILTER SYSTEM
OR REPLACEMENT FILTER
WITH OUR NEW MULTIPURE DISCOUNT CODE

Our Multipure water filters reduce more contaminants than any other NSF Certified Filter!*
*Proven by world-renowned and respected independent testing laboratory NSF


Forget the rest!
Doesn't your family deserve the very best?
MULTIPURE HAS A LIFETIME WARRANTY ON THE AQUAVERSA, AQUAPERFORM AND AQUADOME!

MULTIPURE HAS A 90 DAY MONEY BACK GUARANTEE!

MULTIPURE IS NSF CERTIFIED TO REDUCE MORE CONTAMINANTS THAN ANY OTHER CERTIFIED FILTER!


Our filtered water tastes great!
Beneficial minerals remain in the water!

Multipure is one of the original "Green" companies
and has been in business since 1970

FACT: Multipure water filters are the best filters you can buy...
Multipure filters are among the least expensive to maintain!
That means in the long run you will save BIG with Multipure!
You only have to change the filter once per year, not 2-3 or more times like other brands!

Our healthy filtered water costs less than 10 cents per gallon!*
*Most models, except for the Aquaperform arsenic filtering model, which costs about 18¢ per gallon
ANSWERS TO FREQUENTLY ASKED QUESTIONS ABOUT WATER FILTERS

COMPARE WATER FILTERS: AQUASANA, BRITA, PUR, MULTIPURE

IS MULTIPURE FILTERED WATER AS GOOD AND SAFE AS BOTTLED WATER?
(Actually, it's better! Read WHY here!)

MORE:
All About Reverse Osmosis
Fluoride: The Controversy
How the Multipure Carbon Block Filter Works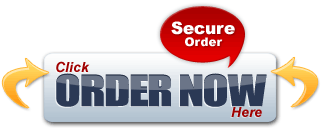 PLEASE NOTE:
The Multipure Filter Mania option is unfortunately no longer available from myself
or any other web site!
Any page you see offering this MULTIPURE DISCOUNT option of a FILTER MANIA is an old page and should be taken down, as this offer will no longer be honored by Multipure Corporation.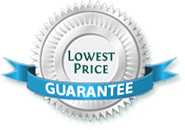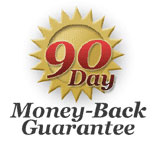 If you have any questions, please contact me here. It is my hope that everyone will get off the plastic bottle habit and Go Green by using a filter that is certified by NSF to reduce the widest range of contaminants!


Thanks! And good health to you!
By Choosing Multipure Water Filters You Have Made the Right Decision For Your Family's Health!