Authorized Multipure Independent Distributor #424611

MULTIPURE WATER FILTER PROMO CODE

COUPON CODE
WATER SAFETY SPECIAL!

FOR A FREE* WATER EMERGENCY TREATMENT SYSTEM!

(This SPECIAL FREE* MULTIPURE GIFT PROMO CODE
SA912PROMO
is valid from Oct 1 to Dec 31, 2018 )

*You pay just $13 shipping and handling for the WET system which is a $85.00 value! (Sorry, it's heavy!)
WET System must be requested at the time of order and must be shipped to the same address as the drinking water system.


In an emergency such as an earthquake or hurricane
if you have no tap water you can use this!
Can also be used for camping!

Recent natural disasters like floods and hurricanes have made it necessary to have emergency water on hand and sometimes there are water shortages.

Don't rely on being able to get bottled water! Sometimes they run out!

With a WET (Water Emergency Treatment) System from Multipure you will have a means of providing healthy clean water for you and your family!

So this is the best time to buy a great Multipure water filter system and at the same time get a FREE* emergency water treatment system in case you are affected by a natural disaster!
CLICK HERE
TO ORDER ANY SYSTEM AND GET YOUR
WATER EMERGENCY TREATMENT SYSTEM
FREE*

GET MORE INFO ABOUT THE WET SYSTEM HERE!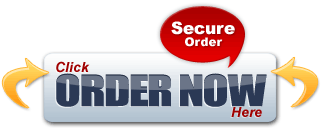 SHOP WITH CONFIDENCE
YOUR CREDIT CARD INFO WILL BE SEEN ONLY BY MULTIPURE CORPORATION
THROUGH THEIR SAFE, ENCRYPTED ORDERING PROCESS

We at WhatsTheBestWaterFilter.com make you this guarantee:
You cannot find a better price on a Multipure water filter system
than the price you will get by ordering through us!
We will pay the difference plus $25 if you find a better deal
through any Authorized Multipure Independent Distributor!

Just let us know and we'll arrange to give you the better price
out of our own pocket!

Multipure water filters are always the best deal, because they are: