Authorized Multipure Independent Distributor #424611


MULTIPURE WATER FILTER PROMO CODE
COUPON CODE

FOR A FREE* 25 OZ. STAINLESS STEEL WATER BOTTLE!
(This SPECIAL FREE* WATER BOTTLE MULTIPURE GIFT PROMO CODE
is valid from July 1 to Sept 30, 2018 )

*You pay $5.50 shipping and handling at the time of purchase, for the shower filter which is a $25. value!
Your bottle will be shipped with your order.
STAY HYDRATED BY TAKING YOUR NEW PERSONAL STAINLESS STEEL MULTIPURE WATER BOTTLE
WITH YOU WHEREVER YOU GO!
DO NOT USE PLASTIC CONTAINERS WHICH MAY LEACH CHEMICALS INTO YOUR WATER
(even if they say BPA free, they may have other chemicals in them that will leach into your water!)
This strong 24 oz. bottle is stainless steel and will keep up to 25 oz. of water
cool for 24 hours or will keep any liquid warm for 12 hours.
Take it camping, hiking, biking, to the gym, or just carry it to work or keep it in your car for hydration with your own clean, safe filtered Multipure water!

Stay hydrated and healthy this summer with a free* water bottle
through Multipure's Summertime Refreshment promotion!
ENTER HERE
TO ORDER ANY SYSTEM AND GET YOUR STAINLESS STEEL WATER BOTTLE FREE*

GET MORE INFO ABOUT THE MULTIPURE FREE BOTTLE HERE!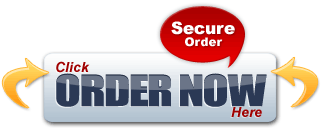 We at WhatsTheBestWaterFilter.com make you this guarantee:
You cannot find a better price on a Multipure water filter system
than the price you will get by ordering through us!
We will pay the difference plus $25 if you find a better deal
through any Authorized Multipure Independent Distributor!

Just let us know and we'll arrange to give you the better price
out of our own pocket! Guaranteed!

Multipure water filters are always the best deal, because they are: